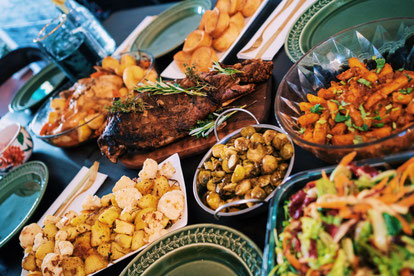 On Saturday evening we will celebrate a PEACE CHURCH THANKSGIVING SPECIAL. At 17:00 we will gather in the fellowship hall (Philippuskirche, Chiemgaustr. 7, 81549 Munich) for a thanksgiving celebration and at about 18:00 we will start with or bring&share thanksgiving meal. Just come by for a wonderful night of thanksgiving, prayer, and sharing food together…
In order to set the fellowship hall up and have an plan a little bit ahead for the meal, we NEED YOU TO REGISTER:
You can register in our app. If you do so, please leave a comment on what you will bring (starter, main meal, dessert, special kind of drink etc.)
You can also send an email to Pastor Alex (pastor@peacechurch.de) or give him a call on +49 151 22354125.
WE'RE LOOKING FORWARD TO SEEING YOU AT THE PEACE CHURCH THANKGSGIVING SPECIAL.