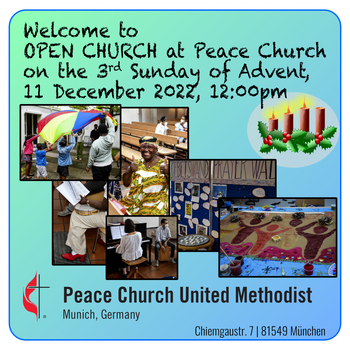 Join us on Sunday for our 3rd Advent OPEN CHURCH!
We will gather at Peace Church (Sanctuary) at 12:00 pm for an opening Meditation. After this joint opening your free to choose from one of the many workshops / stations we offer:
Meditations (every half hour)
Craft activities – making stars & Nativity picture
'Advent Interactive' (activity especially for kids/teens, but great for all ages)
Play Corner for little kids
Music Station
Prayer Station
Festive drinks and snacks (bring & share)
We're looking forward to seeing you on Sunday at OPEN CHURCH.
Find more information and contact options HERE (Peace Church App)…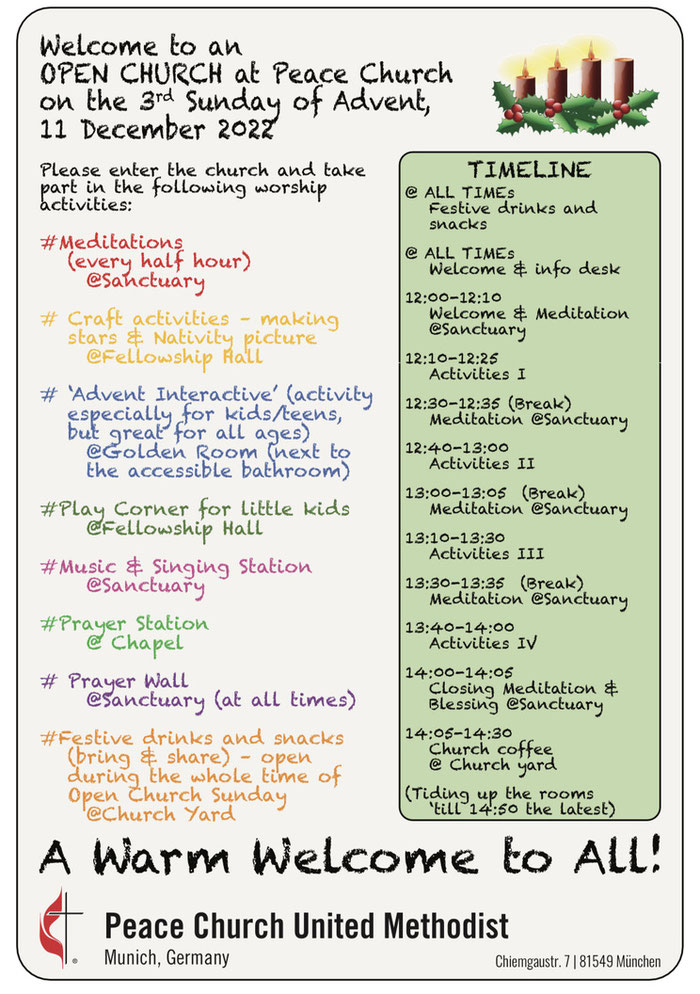 Open Church Sunday | Programme Sheet
Programme Sheet.pdf
Adobe Acrobat Document
965.2 KB